Happy 5th Bday MT4Professional: a look back at the origins...
MT4Professional is hitting a significant milestone this year: 5 years of helping people improve their daily trading! On the occasion of this special 5th anniversary, it is a worthwhile exercise to meditate on the past, present, and future of MT4Professional.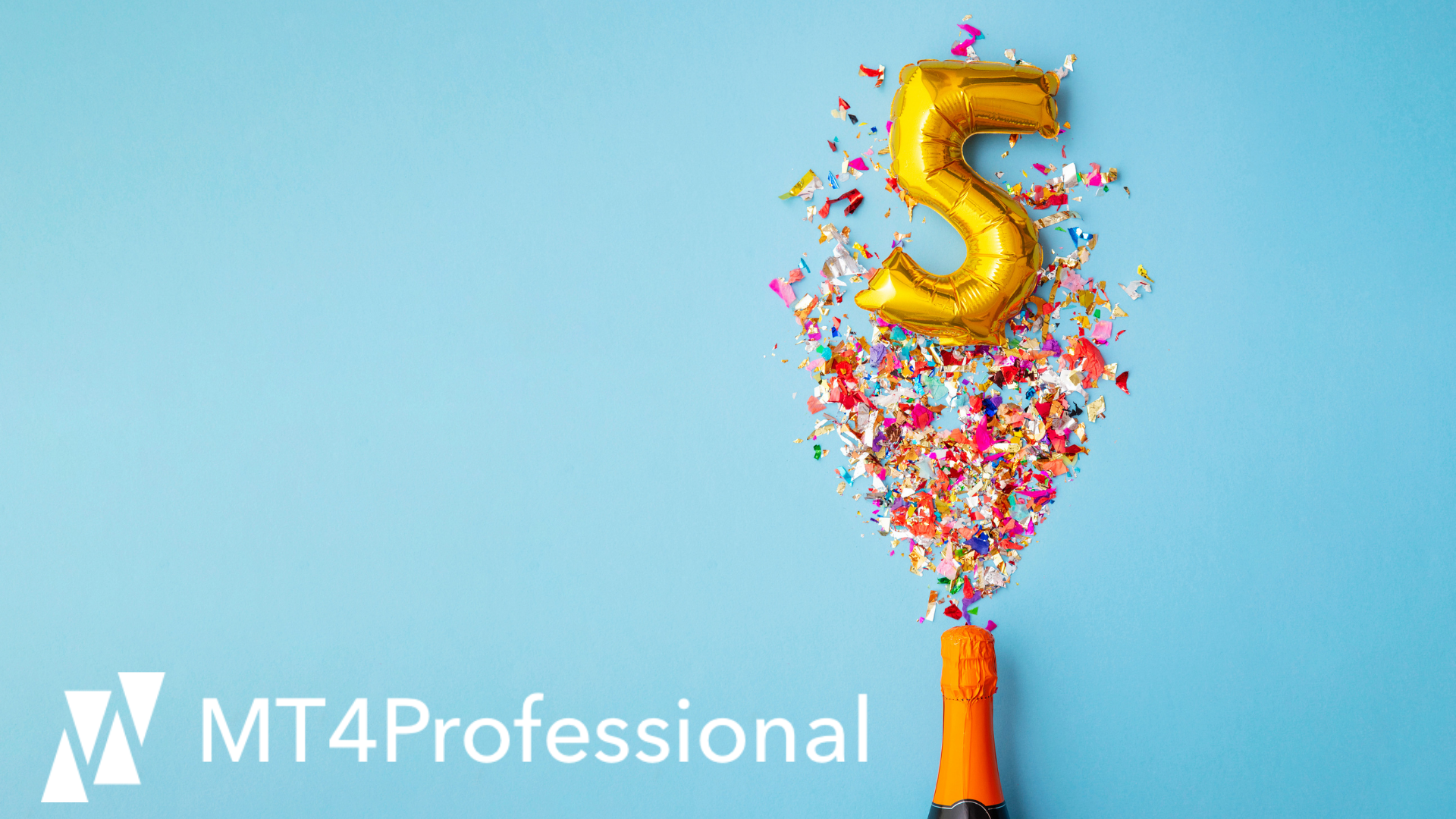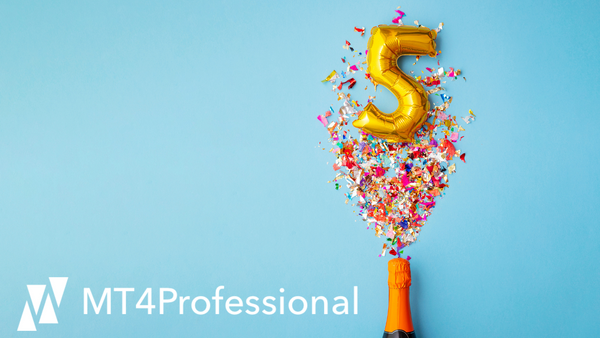 Humble beginnings
Re­silient Traders, LLC is a group of like-­minded, MT4 passionate traders who saw a need for enhanced features and function­al­ity beyond the standard MT4 platform.
We are the first users of the software which was born as an internal instru­ment for our invest­ments and our daily trading.
Now it is the #1 Market Scanner on MT4, a tool that allows you to instantly scan the entire market for setups that match your unique rules.
So, all MT4Pro­fes­sion­al's features are well tested and used by us at Resilient Traders, LLC and we think you, too, could benefit from using it as well.
How things have changed
The very first version of MT4Professional had several interesting features, but it was somewhat difficult to use. Thanks to continuous user feedback, we released a second version that introduced the possibility of configuring more complex rules by comparing two indicators (in the previous version, it was only possible to compare an indicator and a constant). Besides, we introduced the realtime scanner and realtime notifications.
In December 2020, we launched the third version of the software. A completely re-written and simplified version, with a brand-new look. A better user experience, a faster and more powerful scanner, and the possibility to create more complex rules without any limits are just some of the incredible improvements our clients can benefit from.
#1 Online Annual MT4Professional Market Scanner Workshop
Another significant milestone achieved this year is our first online interactive workshop entirely dedicated to MT4Professional Market Scanner. It was a totally online event in this covid period, each participant with a different time zone, worldwide from the West Coast to the Middle East. It has been insane!
The interaction was the "core" of this workshop. It was not just a Q&A session but a continuous interaction. Every person could speak at any time to ask questions. But not only this, everyone could share his screen, ask for information for his configurations and strategies and reply with solutions to verify everything was clear, like a real and in-person class.

The power of community
As this is a momentous time for the company and the world, in general, we want to thank everyone that has played a part in building such a great community made of wonderful people, some of which have been with us since the very beginning. Thank you very much for the trust and continuous support! Being so supportive has allowed MT4Professional to grow a lot over the years.
Building blocks for the future
MT4Professional is constantly changing, and it is only thanks to your continuous feedback that it can only improve. That is why we encourage our customers to provide us with all possible suggestions and ideas. Your contribution is truly precious so that MT4Professional can continue to grow and improve over time.